RFID Tracking System for
Library and Law Firms
BLAST – Beacontree Library Automated SysTem is created specifically for busy law firms and government offices that require borrowing 'Items' (Books, CD's, Folders etc.) quickly and easily while at the same time minimizing errors.  BLAST utilizes RFID technology as a stand-alone system or as an overlay to the agencies existing library software.
UHF RFID Enabled Library Tour
If you are a library administrator considering upgrading your library's tracking system, you should be aware of the different components when looking at an RFID solution.  Most librarians and staff will agree that the library environment should look quietly dignified without an overabundance of computer technology. Typically, RFID equipment takes up a relatively small 'technological footprint' and is very discrete in both its look and it's operation.
An RFID reader (also called an interrogator) is a device that can collect data from (termed a 'read' operation), and send data to (termed a 'write' operation) compatible RFID tags. The reader can also interface with a host computer so that the data it reads from the tag can be transferred to the host for storage and analysis, and so it can collect data from the host that it can use to write-to or 'program' the tag.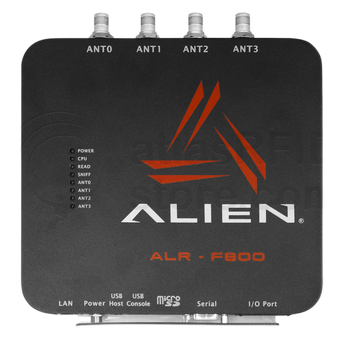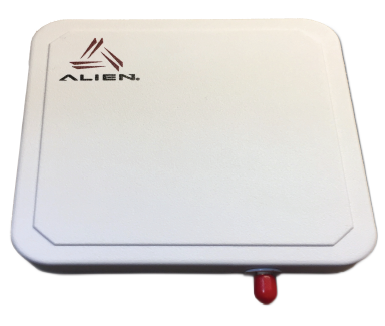 RFID antennae form a particularly important element of any overall RFID system. They are the piece of equipment which is attached to the reader and reads or writes all the tags in the system. They can reach out for a maximum of 20ft from the reader and can perform different functionalities such as a check-out or a check-in.
The RFID tags Beacontree uses are known as UHF tags. These tags come in various sizes and shapes depending on the items they will go on.  Typically in the world of libraries where books, folders, etc  2″ x 4″ passive tags work well.  'Passive' – This type of tag is the smallest and least expensive mostly because it does not have an internal power supply, such as a battery. Instead, the passive tag uses the power emitted from the RFID reader to 'reactively' energize itself and transmit or receive data.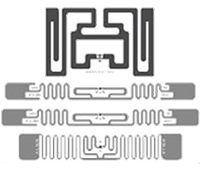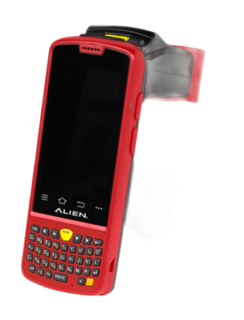 Also part of a typical UHF RFID library system is a handheld wireless reader. Very convenient for data capture and library management applications. It's fully integrated into the Beacontree RFID system and instantly reads the tags for quick, accurate shelving, storing and searching of library materials. It lets you take inventory as often as necessary and automatically updates the central library system.
All this equipment and much more is available from Beacontree Technologies as part of a total library RFID solution.
RFID can save Time and Labor Costs
Items are checked out quickly because RFID can identify all of the items in a stack at once – with no need to handle each file individually. Also, a "Self-Check" process allows staff to present their badges and then walk away – the RFID tags in the items they carry are read, and those items are automatically checked out to them.
Boxing files is faster and easier with RFID. Simply scan the box bar code, and then batch-read all of the files with RFID.
Items are automatically checked-in as attorneys and staff drop items on an RFID-enabled returns table. The RFID tags are read to identify the items and log the dates that they were checked in. No employee badges are required when returning items.
Another vital part of the solution is the Audit tool on the portable RFID reader. This tool allows physical audits to be conducted in 70 percent less time than auditing using bar codes. Conducting an audit updates the locations of all items to reflect where the items were actually found. At the Province Of Alberta a standard work room contains approximately 50 linear feet of bar coded files. The staff would spend a minimum of 2 hours performing a complete audit by scanning bar codes. That same room is now being audited in 10 minutes or less using RFID. "With BlastM, conducting audits now takes a fraction of the time," said Davis. "This allows us to complete our daily workload without weekends, which cuts labor costs for the department."
Quickly Locate Misplaced Items
One of the solution's most important tools is the ItemDetector which finds items in a fraction of the time that manual searches require. With an 8-foot read range, ItemDetector lets you quickly scan offices and cubicles for missing files. You can find mis-filed items quickly by simply waving across the shelves. The locate feature uses audible sounds that get quicker the closer you get, and allows staff to hunt for items, like using a metal detector.